BCBusiness includes Aspect CEO among the top young business leaders in BC
VANCOUVER, British Columbia - March 19, 2018 - We are proud to announce that our CEO Tamer Mohamed has been selected by BCBusiness for their annual 30 Under 30 awards. Now in their fifth year, the 30 Under 30 awards celebrate exceptional young British Columbia business leaders and entrepreneurs from a wide variety of industries. This award comes just months after Tamer's selection for Business in Vancouver's Top Forty Under 40.
Fellow co-founder and CSO of Aspect Biosystems, Sam Wadsworth, said:
"Tamer's ability as a strategic business mind was obvious from the beginning. His vision to transform global healthcare is bold, but he is very passionate that this can and should be done right here in BC. He is constantly working hard to spread his message broadly, and inspire other potential entrepreneurs to develop world-changing technologies in Canada."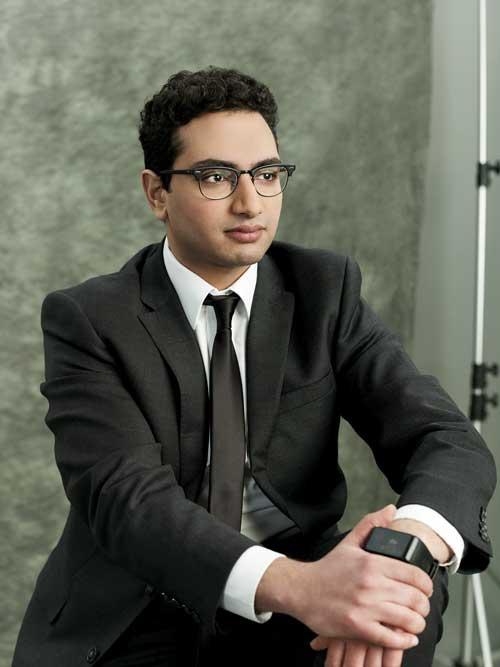 Credit: Lindsay Siu, BCBusiness
Learn more about Tamer's story in his full profile by BCBusiness: "His 3D bio-printing company hopes to one day create human tissue on demand".
The impressive list of winners can be found here.
About Tamer Mohamed, CEO
An entrepreneur, engineer, inventor, Tamer currently serves as our President and Chief Executive Officer. Tamer co-founded Aspect in 2013 and has played a leading role in our overall corporate, business, and technology development. Under his leadership, we have secured significant funding, entered strategic collaborations with best-in-class pharmaceutical and biotechnology companies, and developed our commercial products. In his previous appointment as Chief Technology Officer of the company, Tamer drove the innovation and development of the company's core technologies and intellectual property. As a leader in the field of 3D bioprinting, he has been invited to speak on this topic at venues ranging from TEDx to industry, scientific and executive conferences. In 2017, he was awarded BC's Top 40 under 40 award for demonstrating excellence in business, judgement, leadership, and community contribution. Tamer serves on the Board of Directors of ACETECH, a non-profit training and mentoring organization for CEOs of technology and life sciences companies.Tamer holds a B.A.Sc. in Biomedical Engineering and M.A.Sc. in Electrical and Computer Engineering from the University of British Columbia.
About Aspect Biosystems
Aspect Biosystems Ltd. is a privately held biotechnology company operating at the leading edge of 3D bioprinting and tissue engineering. The company's proprietary Lab-on-a-Printer™ platform technology is enabling advances in understanding fundamental biology, disease research, development of novel therapeutics, and regenerative medicine. In addition to its internal programs, Aspect is focused on strategically partnering with pharmaceutical and biotechnology companies, as well as academic researchers, to create physiologically and commercially relevant tissues. These tissues are used to advance and accelerate the discovery and development of new drugs and therapies.
Back to all