VANCOUVER, British Columbia - April 2, 2019 - Aspect Biosystems, a Canadian biotech company pioneering microfluidic 3D bioprinting of human tissues, is pleased to announce a collaboration with the Center for Minimally Invasive Therapies (C-MIT) at the University of California, Los Angeles (UCLA). This collaboration includes the placement of an RX1™ Bioprinter at C-MIT to develop engineered tissues for regenerative medicine and organ-on-a-chip applications. Under the terms of the collaborative research agreement, Aspect has an option to license results of the research in order to support the further development and commercialization of products.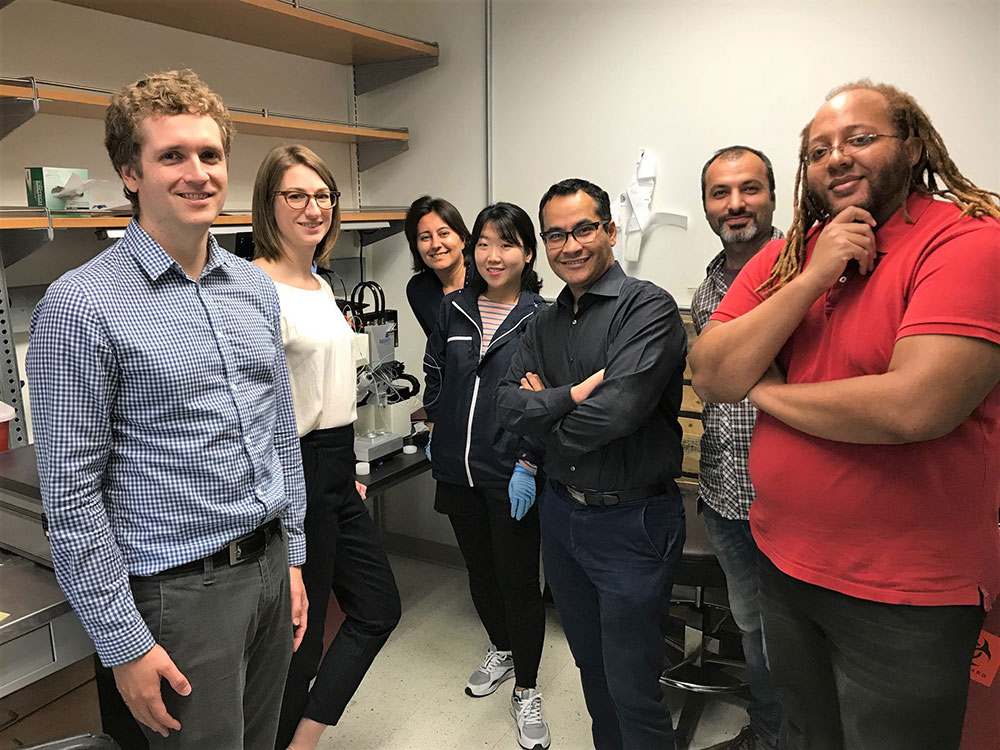 "Aspect is committed to forming research alliances with leading researchers in regenerative medicine," said Tamer Mohamed, chief executive officer, Aspect Biosystems. "We are thrilled to partner with Professor Ali Khademhosseini and his team. By collaborating with top academic researchers, we are accelerating the discovery and development of novel applications of our broadly applicable microfluidic 3D bioprinting technology."
"We are excited to work with Aspect to further explore the capabilities of bioprinter-engineered tissues. Such tissues could have a great impact on the future of medicine as models for testing drugs or as tissues for transplantation," said Ali Khademhosseini, Levi Knight Chair Professor and Director of C-MIT at UCLA.
‍
About C-MIT
C-MIT is a multi-disciplinary center affiliated with the California NanoSystems Institute, David Geffen School of Medicine and Henry Samueli School of Engineering and Applied Sciences at UCLA, under the leadership of Dr. Khademhosseini. C-MIT aims to bring together the strengths of UCLA's engineering, sciences and medical communities to develop new therapeutics that can address a range of diseases including cancer, cardiovascular and musculoskeletal ailments. Its aim is to develop implantable and regenerative therapies by merging advances in biology, engineering, and materials sciences. Particularly, C-MIT aims to develop materials that will not only be compatible with patients, but can also direct the cellular responses of the patient in a desired manner.
‍
About Aspect Biosystems
Aspect Biosystems is a privately held biotechnology company pioneering microfluidic 3D bioprinting of living, human tissue. The company's proprietary technology is enabling advances in understanding fundamental biology, disease research, development of novel therapeutics, and regenerative medicine. In addition to its internal programs, Aspect is focused on strategically partnering with pharmaceutical and biotechnology companies, as well as academic researchers, to enable the creation of living, human tissues for medical research, therapeutic discovery, and regenerative medicine products.
Back to all