Visit Our Virtual Posters on Microfluidic Bioprinting Neural and Liver Tissue at ISSCR 2020 Virtual
Aspect Biosystems and our collaborators from the Willerth Lab at the University of Victoria are presenting posters demonstrating our microfluidic 3D bioprinting approach to neural and liver tissue engineering at the ISSCR Annual Meeting this year.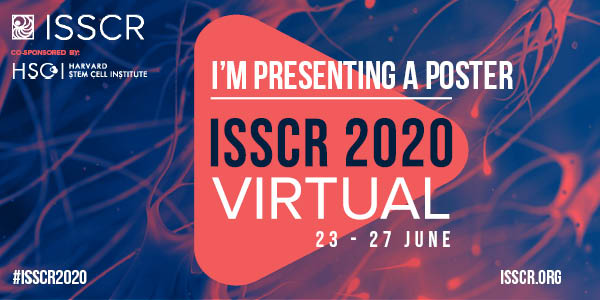 1. Poster MIDD165 - Bioprinted Perfusable Human Liver Tissue Fibres For Testing Drug Induced Liver Injury
Thursday, June 25th - Poster Session I - 14:00-16:00 EDT
Visit our virtual poster to learn about the broad applicability of our microfluidic 3D bioprinting platform and, specifically, how we are using our CENTRA™ printhead to create perfusable, hollow tissues.
2. Poster TSC296 - 3D Bioprinting Human Pluripotent Stem Cell-Derived Neural Progenitors And Drug Releasing Microspheres To Produce Responsive Neural Tissue
Saturday, June 27th - Poster Session VI - 12:00-14:00 EDT
Visit the virtual poster from one of our collaborations, Ruchi Sharma from the Willerth Lab at the University of Victoria (Canada), to learn how she is using an RX1™ bioprinter to engineer neural tissues from stell cells.
The ISSCR has transformed its world renown annual scientific meeting. This virtual event will bring together leaders in stem cell science and regenerative medicine from across the world to connect, collaborate, and discuss the latest advances in the the field, new data, and the year's most compelling breakthroughs - all from a safe, physical distance.
Founded in 2002, the International Society for Stem Cell Research (ISSCR) is the leading professional organization of stem cell scientists, representing more than 4,000 members across 67 countries, each of whom makes a personal commitment to upholding the society's guidelines for responsible and ethical practice. We are scientists, clinicians, business leaders, ethicists, and educators dedicated to the responsible advancement of stem cell research and its translation to the clinic. We are a single voice for a whole world of discovery.
Back to all