The Ready to Rocket Life Science list profiles the highest growth tech companies in the life science sector
VANCOUVER, British Columbia - March 15, 2018 - Aspect Biosystems is proud to be selected for the 2018 Ready to Rocket Life Science List, highlighting 10 BC tech companies with the highest growth potential in the life sciences. This marks Aspect's fourth straight year of inclusion in the Rocket Recognition Program, which also recognizes top technology companies in the Information and Communications Technolology, Cleantech and Digital Health sectors.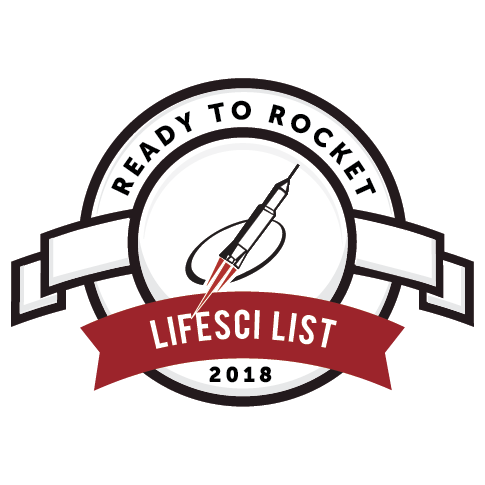 "BC is home to many diverse and innovative technology companies, so we are honoured to be selected to the Ready to Rocket Life Science list. Our inclusion amongst such a strong group of exciting companies for the fourth straight year reflects our increasing growth and significant commercial traction. We will continue working towards our bold vision of enabling the creation of human tissues on demand and making a global impact, right here from British Columbia," said Tamer Mohamed, CEO, Aspect Biosystems.
"Each year when we choose the Ready to Rocket companies, we are looking for those companies that have achieved critical milestones along their commercialization roadmap. Aspect Biosystems is an excellent example of a company taking key steps toward achieving its commercial potential," said Thealzel Lee, Senior Partner, Rocket Builders.
Read the full 2018 Ready to Rocket announcement here.
About Ready to Rocket
Ready to Rocket is a unique business recognition list that profiles technology companies with the greatest potential for growth. Each year, based on analysis of trends, Rocket Builders identifies the top private companies that are best positioned to capitalize on these trends to achieve growth. This selection methodology has been an accurate predictor of investment and business success with past "Ready to Rocket" companies.
Learn more at http://www.readytorocket.com
‍
About Aspect Biosystems
Aspect Biosystems Ltd. is a privately held biotechnology company operating at the leading edge of 3D bioprinting and tissue engineering. The company's proprietary Lab-on-a-Printer™ platform technology is enabling advances in understanding fundamental biology, disease research, development of novel therapeutics, and regenerative medicine. In addition to its internal programs, Aspect is focused on strategically partnering with pharmaceutical and biotechnology companies, as well as academic researchers, to create physiologically and commercially relevant tissues. These tissues are used to advance and accelerate the discovery and development of new drugs and therapies.
Back to all